Here are just some of the fantastic reviews that we are very humbled to say our app has received:

"I love this app, I couldn't be without it now." ★★★★★

"Where has this app been all my iPhone owning life?" ★★★★★

"It's official – my Blackberry is complete!" ★★★★★
​
"This app actually does everything it says and does it well, with style." ★★★★★

This app does everything you could possibly want it to do and not only that, it is beautifully designed and extremely intuitive to use. Download it from the App Store for FREE if you don't mind some adverts popping up or if you prefer an ad-free experience then you can down load the ad-free version for 99p.
Powered by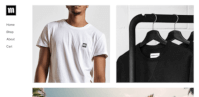 Create your own unique website with customizable templates.